Milton Keynes: Electric vehicle centre of excellence opens
The centre of excellence in Milton Keynes was officially opened on Thursday
An electric vehicle centre of excellence which aims to provide "world-class technical expertise" has opened in Milton Keynes.
The site, run by Intertek Group, will help manufacturers "accelerate their equipment and systems capabilities".
Iain Stewart, Conservative MP for Milton Keynes South, opened the centre.
André Lacroix, chief executive of Intertek, said electric vehicles had a "pivotal role to play" in the transition to a low-carbon economy.
"With a tipping point having been reached, sustainability is the movement of our time and we are now accelerating towards a cleaner future of mass-market all-electric vehicles," he said.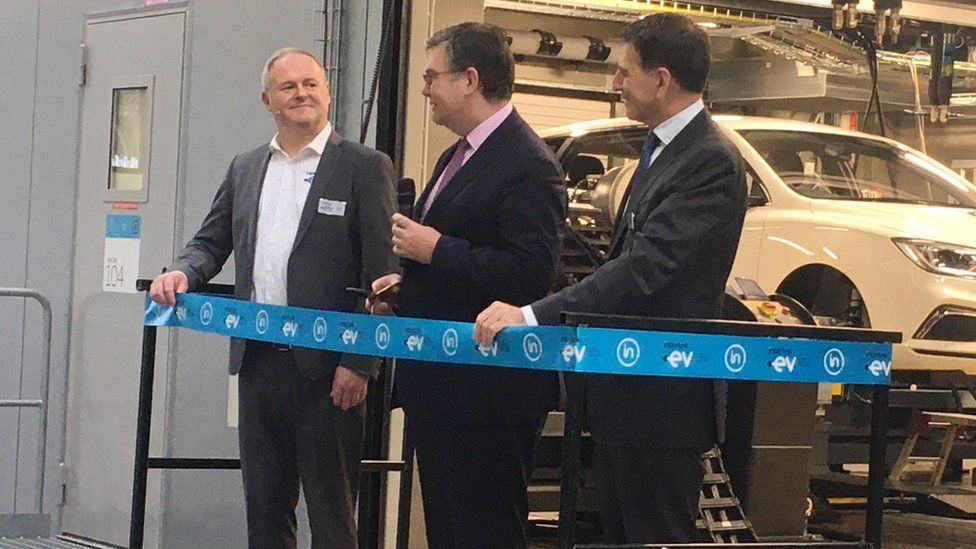 Milton Keynes, which already has more charging points per person than anywhere else in the country outside London, has taken advantage of £1.1m of grant funding to install 250 more to areas with fewer off-street parking options, and where electric car ownership is on the rise.
The "state-of-the-art" centre will offer testing for the vehicles and systems such as electric motors, inverters, axle modules and electrical systems.
The site will allow companies to access "world-class technical expertise, pioneering innovation and leading services in one location", Intertek said.