Cambridge sculpture makes a stand on culture wars
Students marked 100 years since Paulo Friere's birth, this term
Paulo Freire may not be well known in the UK but he's one of the most influential thinkers in education.
His arguments for critical thinking in schools and universities have shaped teaching well beyond Brazil, where he was born 100 years ago.
Now, a group of leading academics at the University of Cambridge have installed a bronze sculpture of him in the library at the Faculty of Education, just south of the city centre, as a symbol of "tolerance and dialogue" at a time of "culture wars" on campus.
But he died in the late 1990s, so why is it going up now?
'Attacking everything'
Decades after Freire was imprisoned during Brazil's military dictatorship, his teaching is under attack again in Brazil.
Far-right President Jair Bolsonaro has even threatened to "enter the education ministry with a flamethrower" to remove every trace of his teaching.
"In Brazil, our current situation is very, very difficult," Alex Trinidade, one of the Brazilian students who came up with the idea of the sculpture, says.
"Bolsonaro is attacking everything related to public universities, Freire's ideas.
"The idea is to not… allow professors or teachers or schools to discuss politics or gender or anything that is connected, that gives a way for people to develop their own ideas."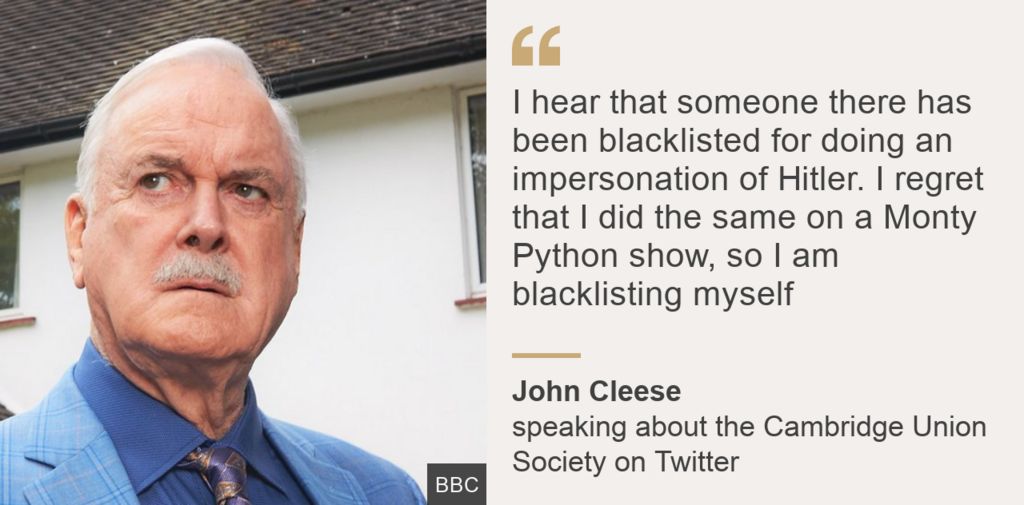 In her office, surrounded by heaps of education books and an impressive collection of houseplants, faculty head Prof Susan Robertson says Freire's emphasis on the importance of "listening, tolerance, and dialogue" has become all the more important in the context of "cancel culture".
The practice of "cancelling" people because their views may be offensive or of denying them a platform to speak has become a subject of heated debate not only on social media but also on campuses.
This month, the Cambridge Union Society banned art historian Andrew Graham-Dixon after he offended students by impersonating Adolf Hitler, during a debate over whether there was such a thing as "good taste".
Afterwards, the society's president said a "blacklist" of guest speakers had been drafted – though, he later said he had misspoken.
'Horrible time'
The fallout saw actor John Cleese pull out of a scheduled appearance.
And this week – after Prof Kathleen Stock, accused of transphobia for her views on gender identity, quit her post at the University of Sussex, saying she had had "a horrible time" – Equalities Minister Kemi Badenoch told the House of Commons Cleese was "quite right" to highlight the importance of freedom of speech and belief in universities.
The Department for Education chose not to comment for this feature.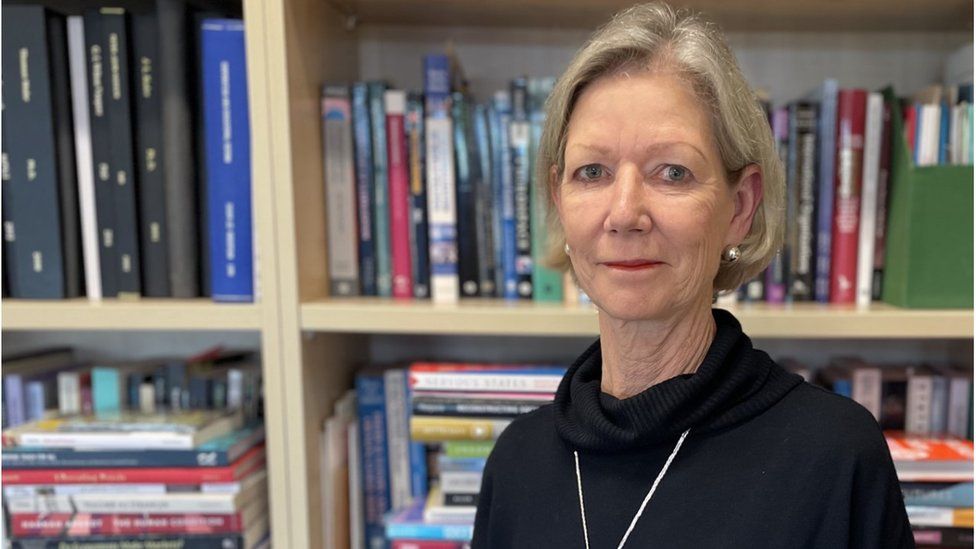 For Prof Robertson, every instance of speech deemed to be offensive should be considered but, in general, cancel culture "hoses down possibilities of listening and hearing each other and then working forward".
"How do we actually talk about difficult issues that we might have different views about?" she asks.
"It's those qualities that [Freire] would actually say are absolutely desperately needed to get our way out of really some fairly challenging polemical positions."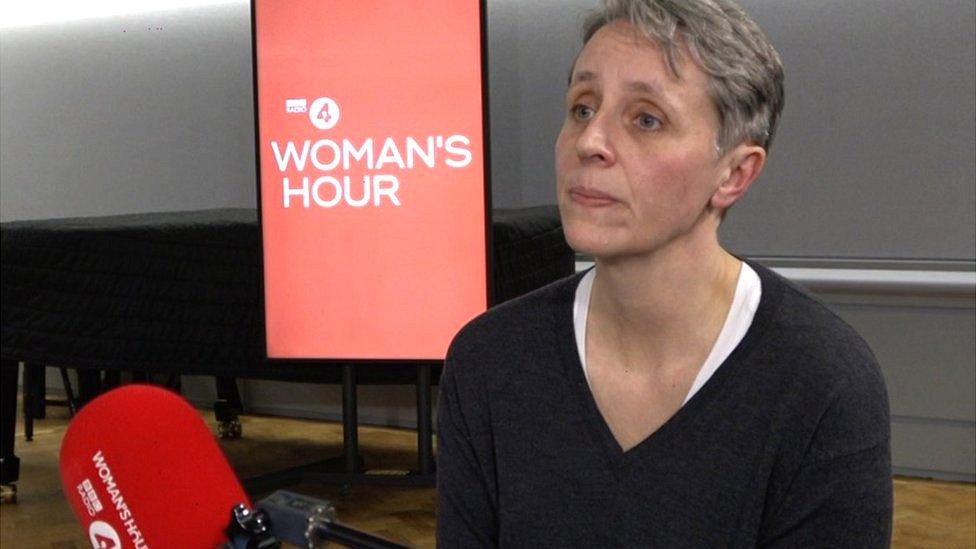 But the sculpture is also a symbol of "resistance to far-right attacks on education".
Pointing to "aggressive attacks" on educators in countries such as Brazil, Prof Robertson warns there are also issues in the UK – although, there is "clearly a difference".
"What we have seen here, however, is a consciously over-simplistic positioning of academics and educators as distant and out of touch," she says.
And efforts to "decolonise" the curriculum are one example.
Vile abuse
This topic has reached boiling point at various institutions, including Cambridge.
In 2017, a former student was sent vile abuse on social media for asking for more authors belonging to ethnic minorities to be added to its English course.
Her photo was splashed on the front page of the Daily Telegraph, under the headline: "Student forces Cambridge to drop white authors."
A correction was issued later.
The Blob
Efforts to make the curriculum more inclusive have also led the media to portray academics as "dangerous, left-wing activists intent on 'cancelling' key texts or thought-policing staff and students", Prof Robertson says.
"Similar accusations are sometimes levelled at students themselves, for raising concerns about issues like climate change or gender identity," she says.
"These are complicated issues, which require careful thought, open, respectful discussions and an acknowledgement of different points of view."
Michael Gove, while he was educational secretary, dubbing the educational establishment The Blob, a reference to the 1950s film about an amoeba-like alien mass, was "an effort to deride unions, teacher strikes and certain styles of teaching", Prof Robertson says.
"Depicting teachers or students as hysterical, oversensitive, or virtue signalling not only closes down the debate, it also implicitly justifies one narrow and unchanging set of views about what education should be," she adds.
Her faculty says there is "alarm at how universities and schools are being targeted in often-fabricated 'culture-war' debates, not least in Britain and the United States".
And while these are "less violent" than in other countries, "many use similarly toxic rhetoric to promote anti-progressive approaches to education".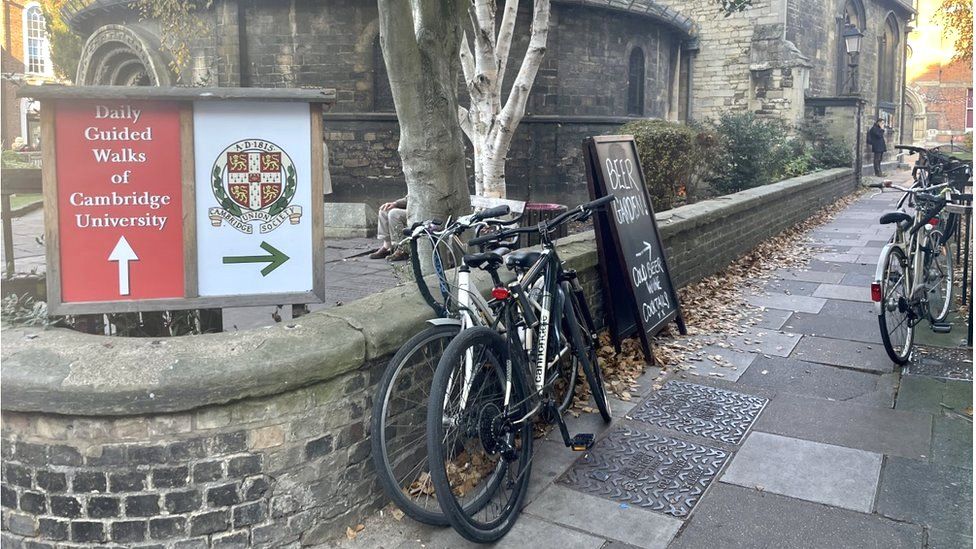 But Hugo Williams, who chairs the Cambridge University Conservative Association, says it is not "at all fair" to compare far-right attacks on universities to "the interventions by politicians and journalists concerned about free speech and academic freedom".
"I don't think, in the latter case, that politicians and journalists are targeting universities," he says.
"They are instead drawing attention to issues that are often already concerns of students and academics.
"A robust defence of the policies being criticised in the media would be a more credible response than complaints about being 'targeted'."
Mr Williams is "glad that the [Cambridge] Union [Society] will remain a place where students can hear challenging and controversial opinions".
Last year, the university voted against proposed rules that would have required staff, students and visiting speakers to remain "respectful" of the views and "identities" of others.
They "would have been damaging to academic freedom", Mr Williams says.
"Many people were encouraged by the fact that an overwhelming majority of academics in Cambridge are still willing to defend academic freedom, albeit in a secret ballot," he adds.
The actor Stephen Fry was also among those worried about the threat to free speech, saying calls for "respect" might have been well intentioned but people could not "demand" their views be respected.
Questions over freedom of speech, freedom of choice and what should and should not be taught at universities and schools are fuelling debates around the world.
In the US, schools have become a battleground, with teachers harassed over Covid rules and uproar from some parents over the teaching of critical race theory.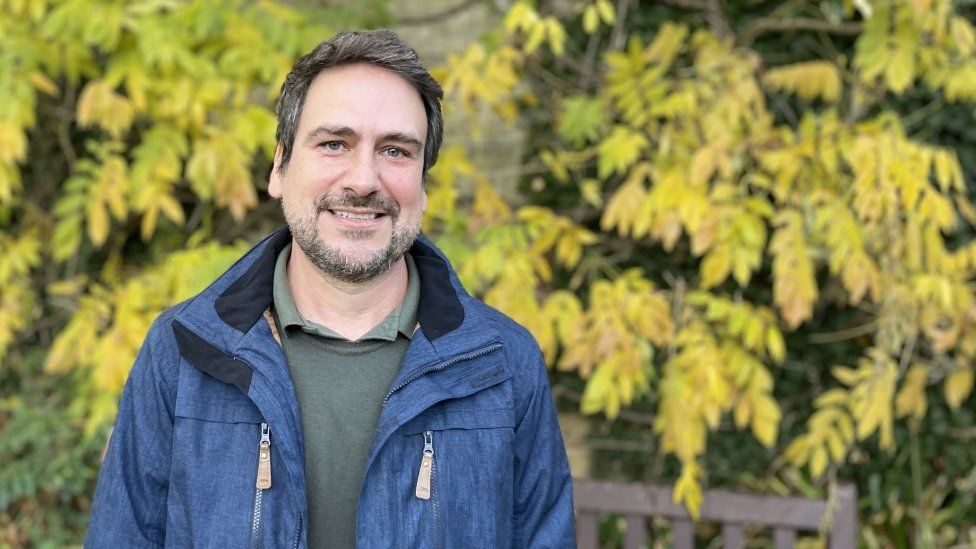 Statues themselves have been a key symbol in debates over the legacy of colonialism in recent years, especially since the murder of George Floyd and Black Lives Matter demonstrations last year.
Many have been taken down – including in the UK, where a statue of slave trader Edward Colston was launched into Bristol Harbour.
In Cambridge itself, a bronze cockerel looted in a British raid was removed from display at Jesus College, in 2016, and returned to Nigeria last month.
But here in the faculty, a sculpture is now going up.
Inspire people
Mr Trinidade says he and his fellow Brazilian student activists had initially hoped it would raise awareness about attacks on education in Brazil and symbolise the importance of access to education.
But now he has a third objective – to "inspire" people, especially from places such as Latin America, to know "they can do more" when it comes to forming education practices at such a crucial time.
"They can perceive themselves as we perceive ourselves – not only as individual academics, but as responsible," he says.
"You can transform."